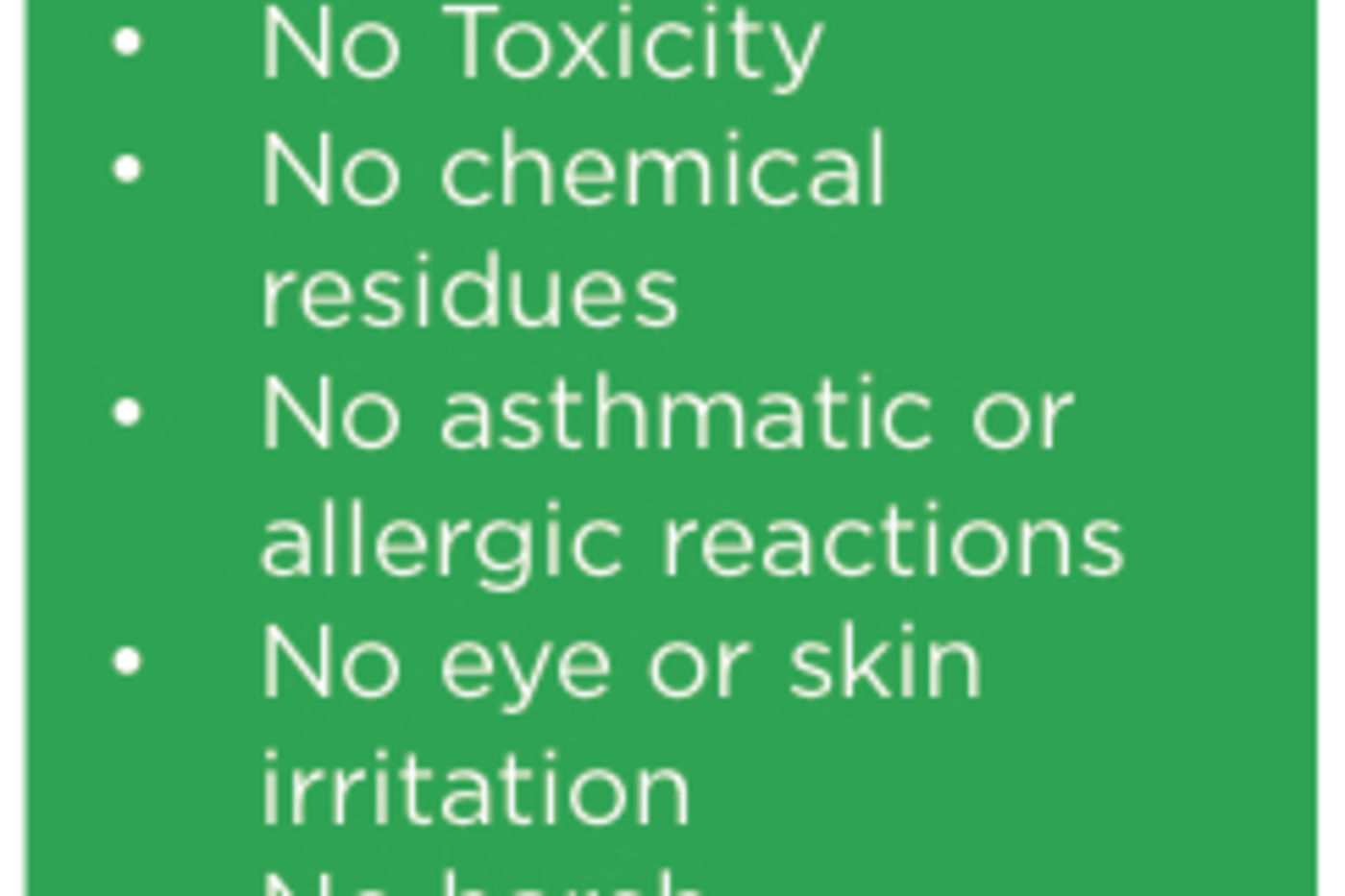 The Field Museum places a high priority on the health of our staff and visitors as well as the environment. Conventional cleaning products are a leading culprit for indoor air pollution, and account for 10% of toxic exposures. At the Museum, housekeeping is performed in accordance with the LEED-recognized Green Cleaning program. This is a comprehensive approach to cleaning that combines equipment, tools, chemicals and disposables, and most importantly, process, training and communication to produce an effective and safe cleaning program.   One of the hallmarks of the program is the usage of Green Seal-certified cleaning products. Green Seal is a non-profit organization with over 20 years of experience certifying healthy, green products and services that reduce impact on our health and the environment. It's a great resource for learning how to apply green cleaning methods in the home.
Microfiber Cleaning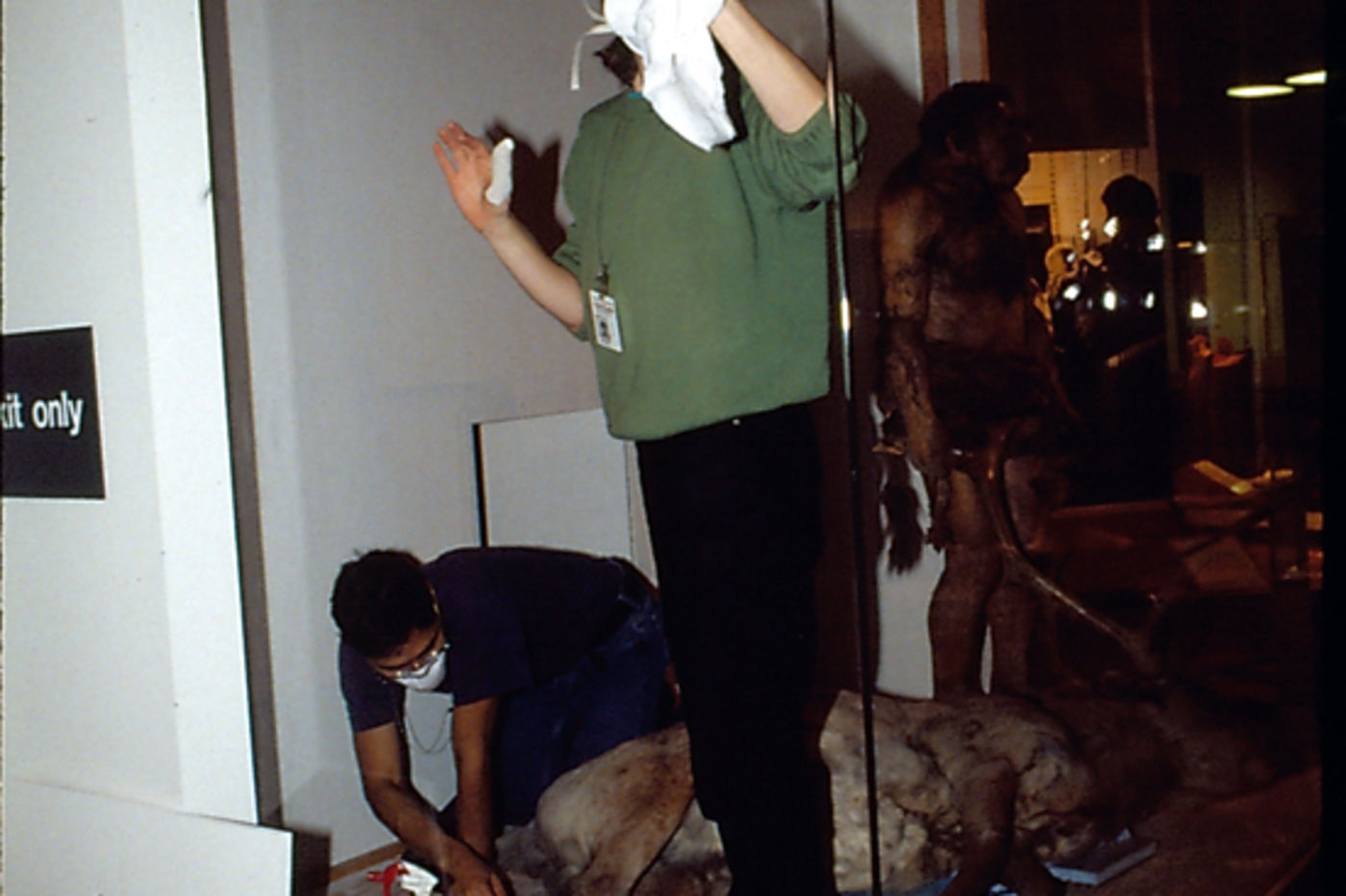 The amount of glass that is used to protect specimens and artifacts on display is staggering, as is the amount of glass cleaner and paper towels that would be used to keep all of that glass clean. The use of Microfiber Cleaning Cloths has eliminated the need for paper towels, and an ionized water method has replaced ammonia-based glass cleaners (see below). Additionally, microfiber mops are used as a more effective way to clean floors, as they require 10-20 times less liquid than standard mops.
Chemical-Less Cleaning
The Field Museum's cleaning program employs a technology called On-Site Generation (OSG), which applies a low-level electrical charge to salinized tap water, transforming it into effective cleaning and antimicrobial solutions.
• Orbio 5000c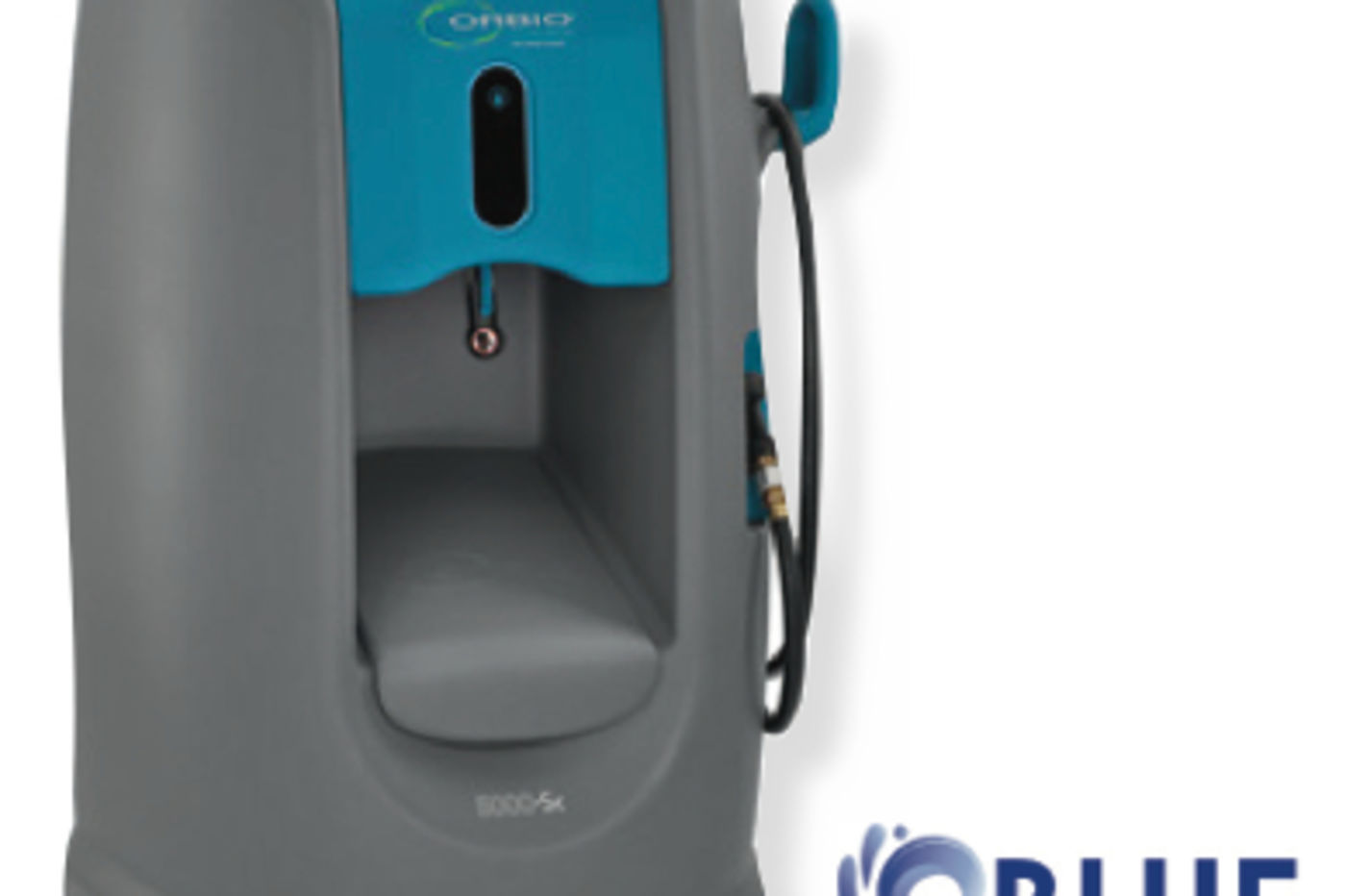 This device combines softened tap water and salt and passes it through an electrolytic cell. This electrolysis process creates two separate streams – a cleaning solution and an antimicrobial solution. The solutions can then be dispensed into spray bottles, automatic scrubbers, all-surface cleaners and carpet extractors. This electrically activated water (EAW) breaks apart and lifts dirt from surfaces like a magnet. Hard surfaces can then be wiped clean quickly, without leaving a surface residue like chemical-based agents.
• Activeion® Ionator EXP
This handheld cleaning device converts tap water into a 99.9% bacteria* free ionized cleaning solution. It eliminates the use of ammonia-based glass cleaners and most all-purpose cleaners. It is used to clean desks, doors, glass and miles worth of Field Museum exhibit cases.
*Salmonella, MRSA, E. coli, Listeria, E. coli 0157:H&, VRE, Pseudomonas
Staff Training
The Field Museum's housekeeping staff is trained quarterly on green cleaning procedures. Whenever a new product is purchased, it is reviewed in staff meetings and tested by a team to report the effectiveness of the product.
For More Information on the cleaning products and practices at The Field Museum, please contact Kim Gilliam at 312.665.7920.